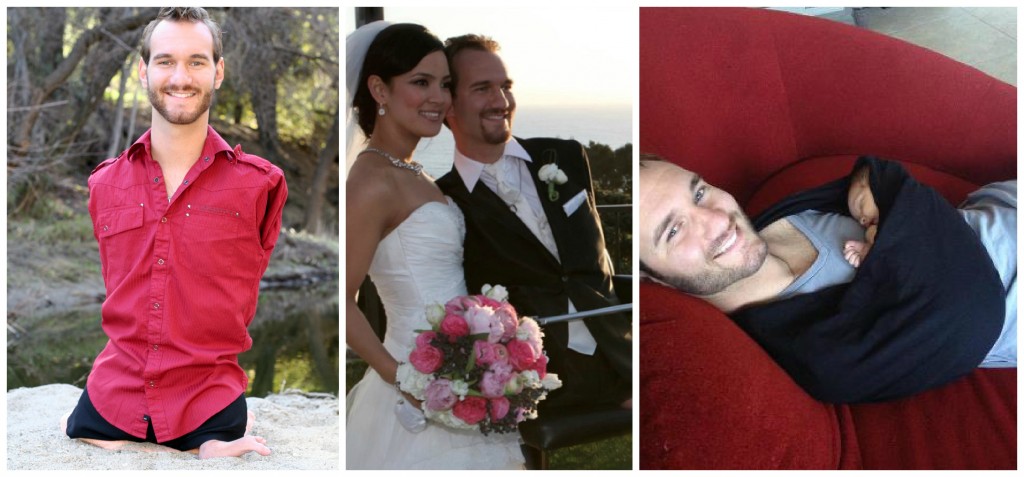 He was born without legs but he has led countless people way beyond their perceived limitations. He was born without arms but he has uplifted numerous lives so that they can see beyond themselves.
Nick Vujicic travels the world to reach out and to inspire people of all ages. His message: there is always hope, meaning and purpose in life, no matter what challenges you faced. He has overcome seemingly insurmountable challenges, and this is only made possible through his conviction that ours is a life without limits.
Persevere. "No" Does not mean "Never"
Nick approached 52 schools before one agreed to let him speak. That one "yes" was all he needed. Since then, Nick has inspired millions around the world, speaking at schools and stadiums alike.
Similarly, if you're applying for a job, dreaming to start on your own, or just making a difference, the road is not going to be easy and chances are you will hear the word "no", and possibly multiple times too, more than you'd like. Sometimes "no" means "not yet" or "not right for us." However, "no" does not mean "never." It's important to never give up! keep pursuing opportunities until you succeed.
Have the courage to fail
"You don't need courage to win. You need courage to fail." is a quote by Nick. All too often, we are afraid to take that next step, or venture out into the unknown because of fear. The fear of failing. Take the risk, make the leap, and acknowledge that the possibility of failure can fuel your success. Even if you fail, take heart that you tried but did not succeed. Even use the opportunity to evaluate what went wrong and what you could do differently next time.
Know the secret of being content
Sometimes, we need to prioritize our dreams. Is it really to be the top dog in management? OR just to make a difference? Or even, just to spend more time with your family. The answer to this requires you to dig deep. Find out what gives your life meaning and purpose. What makes you want to get up every day? What makes life's hardships feel smaller and more bearable? You might not get the answer immediately, but you will only learn, if you start asking.
See more about Nick in this video:
See Nick Vujicic live in person in Sydney this April and witness his inspiring story – save up to 50% off each ticket for a limited time only – sale ends TODAY: http://bit.ly/nac_pin
Source: InspirationSocial
Comments
comments