Now in its third year, the Female Entrepreneurship Index is the world's most comprehensive diagnostic tool that measures high potential female entrepreneurship by analysing entrepreneurial ecosystems, business environments, and individual aspirations across 77 developed and developing economies.
Spanning multiple regions, the FEI's systematic approach serves as a future-oriented tool to guide leaders, policymakers, and law-makers in identifying country-wide strengths and weaknesses and in developing strategies to create more favourable conditions in their countries to enable businesses founded by women to thrive.
Among the 2015 findings were:
Globally female business owners are on average more educated and more growth-oriented than the previous year.
And the percentage of female entrepreneurs who are highly educated has increased 9%.
But the percentage of female businesses that are in the tech sector has decreased 19% and innovation among female businesses has decreased 13%.
Doing their part to promote improvement at home, inspirational Aussie business leaders like RedBalloon's founding director Naomi Simson and Carman's founder and managing director Carolyn Creswell are regular speakers and mentors to the next generation of Australian Woman Entrepreneurs. Naomi and Carolyn both appear at this April's Total Success event.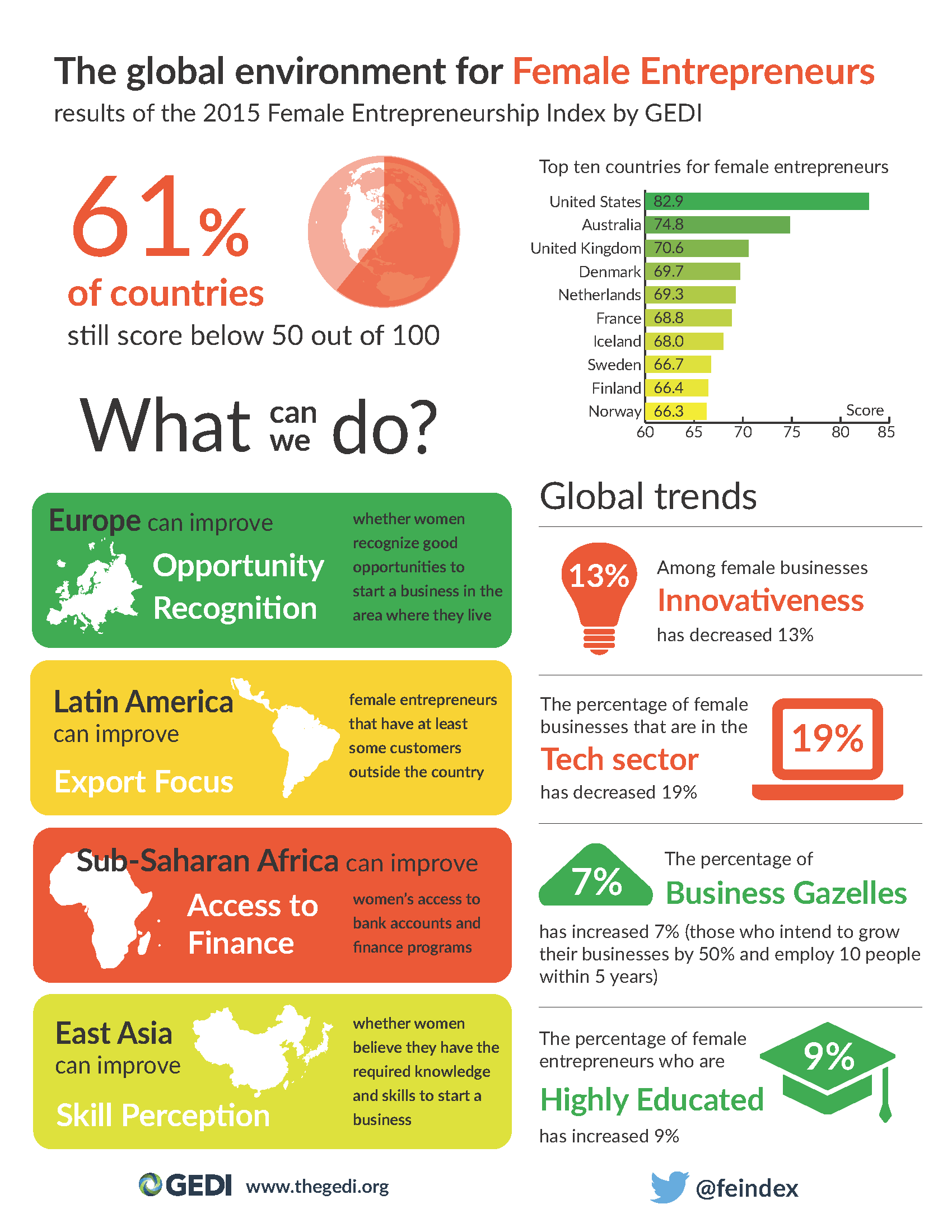 Comments
comments